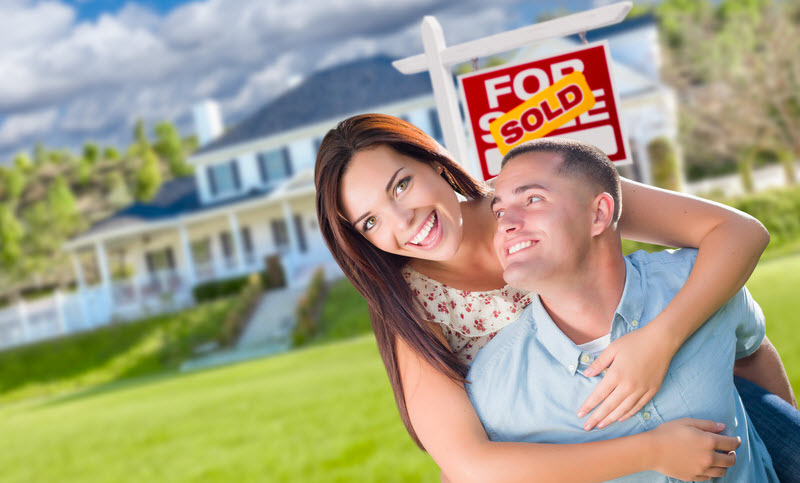 Thinking about selling your home?
Whether you're new to the real estate market, a seasoned home selling pro, or somewhere in-between, you can maximize your profits and minimize any hassles by following these seven simple tips from top Realtors in Spokane:
1) Make Sure The Price Is Right
The first thing potential buyers see is the asking price of your home, and let's face it, everyone likes a deal.
Aim to price your home about 3 to 5 percent off the actual current market value – this will attract lots of interest in your property and perhaps even set off a bidding war (which means more money in your pocket).
Remember, there's almost always a difference between the list price and the final sale price of any home – the listing price is simply a starting point in the sales process.
2) Make A Great First Impression
When it comes to grabbing the attention of prospective buyers, there's no do-overs – the first impression they get of your home is always a lasting one.
Take the time to get your home ready for showings well in advance of actually listing your home on the market. This means putting some serious 'sweat equity' into your property (or hiring someone else to do the dirty work!) by giving everything a really thorough cleaning, de-cluttering, and sprucing up your outdoor space.
3) Buyers Want To See Your House, Not Your Stuff
Selling your home is a whole lot easier when buyers are able to actually see what your selling.
Put some serious effort into clearing out personal items like family photos, collections, mementos, and other 'stuff' that could act as a real distraction to people during showings and open houses. Help buyers focus on your home itself by clearing away all the extra furniture, packing up unneeded clothes, and transforming your home into a simple, clean space that looks more like a hotel than somewhere you actually live.
Avoid the temptation to simply stash all your extra belongings into a spare room or closet too, because buyers will inevitably open up every single door during a viewing, and overstuffed spaces send the message that your home lacks enough storage.
4) Hold Off On Big Home Improvement Projects
While it's always a good idea to complete minor repair projects like tightening loose door handles, touching up paint, and repairing broken glass before selling your home, a big, high-priced home improvement project can be a real gamble. In most cases, you'll be further ahead financially to leave any major renovations to the new owners.
5) Brighten Things Up
When you're selling your home, make sure every single light fixture and window is absolutely spotless, and that all the lights actually work.
Home buyers like properties that are bright and well-lit, while poorly-lit homes tend to come across as dingy, outdated, and even a bit creepy.
6) Most People Love Pets – Except When Shopping For A Home
Potential home buyers don't want to deal with your pets when looking at your property, regardless of how awesome your cat, dog, or other critters are. There's lots of people who have allergies to fur, cultural biases against having animals inside, or they just plain don't like pets.
When selling your home, be sure to have a plan for where your pets can go during showings. Better yet, look for a place where your four-legged friends can hang out until your home is sold – that way you won't be rushing around with a lint roller each time your Realtor calls!
7) Hire The Right Real Estate Agent
There's a lot of Realtors available in your area – take the time to pick the one who's right for you and your family.
Look for a real estate agent who has experience selling the type of home you have, as well as an established marketing program that can help you get the best possible results from your sale.
Work with a Pro to Sell Your Home
Working with a professional real estate agent is the ideal way to sell your home. An agent can help you get the most for your investment. The right agent will help you by providing pertinent information. They can guide you without overwhelming you. The real estate agents at Haven Real Estate Group are experienced, professional, and are ready to help you every step of the way. Call Cambria Henry (Owner and Managing Broker at Haven Real Estate Group) directly at 509-255-3764 to work with a highly skilled agent!