Agent Resources
Below are a few of the most commonly used resources for Haven Real Estate Agents.
Make an Appointment for One-On-One Coaching
Co-Owner / Managing Broker / Team Leader
Co-Owner / Designated Broker
Operations Manager / Transaction Manager
Client Relationship Manager

General Resources
---
Continuing Education:
New Real Estate Licensing Partnership with Rockwell!
We have partnered with Rockwell Institute whereby they are now offering 10% discounts to their New Agent Licensing Package ($50.00 off for the student), as well as discounted pricing for 1st renewal packages, Managing Broker Course and many others.
For all other QUICK clock hour credits, use:
http://www.clockhours.com/
YOU can also become certified by the State of Washington to teach clock hour courses (click for info).
---
For Buyer Clients
---
Closing Gift Ideas
Call Tara Michielli (509) 701-2130 for great ideas!
www.GiftsWithAnEdge.com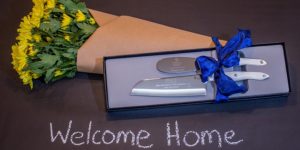 Marketing Tips:
Creating a Facebook Community Page