[vc_row css=".vc_custom_1522509543626{margin-top: -20px !important;}"][vc_column width="2/3″][vc_column_text]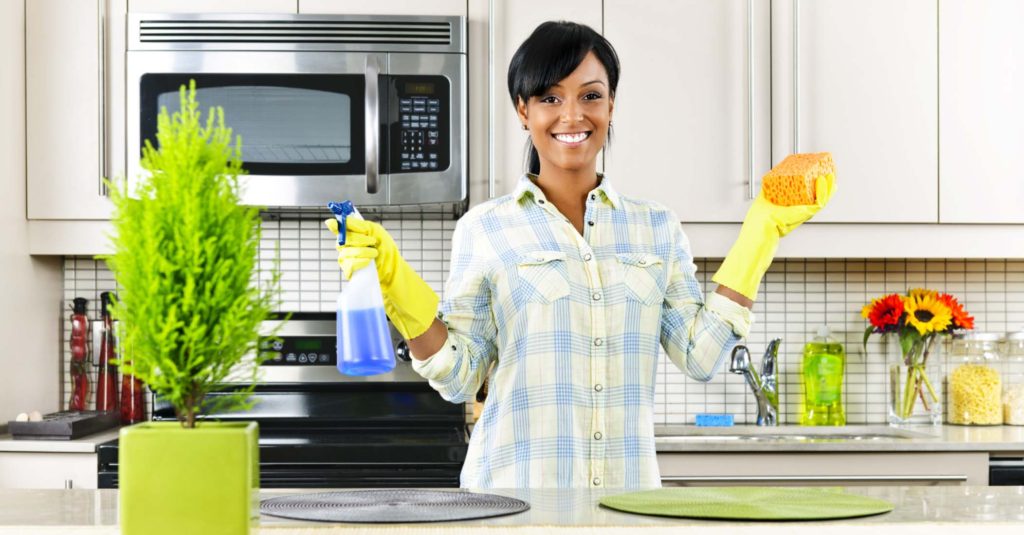 You've invested time, sweat, and certainly what seems to be an incalculable amount of cash into transforming your house into a home. You drove to three paint stores to track down the perfect shade of gingham blue for your kitchen cabinets. You sourced that atomic Mid-Century wallpaper for your master bath from across the country and you pulled out all the front yard sod and replaced it with gravel for your rock garden with your own two hands. The fact is, the best and coziest, maybe even the most fascinating homes are the ones that truly reflect their owners. Nevertheless, if you are serious about selling your home and want to entice potential buyers to see themselves in it, you'll need to remove your rose-tinted glasses and view your house just like a buyer would.[/vc_column_text][vc_separator color="turquoise"][vc_wp_posts title="Recent Articles" number="6″][vc_separator color="turquoise"][vc_column_text]
Evaluate Your Space
Once you make begin to the shift from home owner to home seller, you'll need to evaluate the interior and exterior of your house. Without this important shift in perspective, you run the risk of failing to make necessary renovations, overpricing the property, or simply turning off potential buyers. Fortunately, you don't need to be an expert in design in order to attract buyers to your house. You simply need to obtain an objective perspective from an experienced real estate professional and to get a reality check on your home. By adopting some tried-and-true tips, you can ready your home for a sale and put its best face forward on the real estate market.
Interview Multiple Real Estate Agents
As you get ready to list your home, sit down and consult with a few real estate agents. Typically, these conversations will lead you to someone you feel comfortable working with. Their input will also help you look at your home from an outsider's perspective. In many cases, their advice may even sync up. If they all advise you to repaint your purple office in a neutral hue, you should definitely add that to your to-do list. Real estate agents spend considerable time each week with home buyers. They have a wealth of insight that can help you make your setting more amenable to would-be buyers.
Visit Open Houses
It's easy to be focused on your own home when you're about to list it on the market, but it's a good idea to spend some time looking at other homes for sale in your area. Visiting open houses allows you to see what potential buyers can get for a price tag that's equivalent to yours. You can also check out how other sellers are enticing buyers. As you walk through these open houses, take mental notes about paint color, floor plan configurations, textiles, and more.
Get Input from Your Target Demographic
Consider your age and situation at the time you purchased your home. You were likely in a different place in your life and had a different point of view regarding your home. Instead of walking through your home with your best friend or parent, invite someone younger like a niece or nephew to elicit their point of view. They might have some tips for presenting your home in a way that could interest their demographic.[/vc_column_text][vc_column_text]
Work with a Pro to Sell Your Home
Working with a professional real estate agent is the ideal way to sell your home. An agent can help you get the most for your investment. The right agent will help you by providing pertinent information. They can guide you without overwhelming you. The real estate agents at Haven Real Estate Group are experienced, professional, and are ready to help you every step of the way. Call Cambria Henry (Owner and Managing Broker at Haven Real Estate Group) directly at 509-255-3764 to work with a highly skilled agent!
[/vc_column_text][vc_separator color="turquoise"][vc_posts_slider type="flexslider_slide" count="all" interval="3″ slides_content="teaser" slides_title="1″ thumb_size="full" orderby="rand" posttypes="post" title="Similar Articles"][/vc_column][vc_column width="1/3″ css=".vc_custom_1522509558230{margin-top: -10px !important;}"][vc_single_image image="1938″ img_size="medium" add_caption="yes" alignment="center" onclick="custom_link" img_link_target="_blank" link="https://spokanehaven.com/contact-us/" title="Cambria Henry"][vc_column_text]
[/vc_column_text][vc_separator color="turquoise" border_width="3″][gravityform id="2″ title="true" description="false" ajax="false"][vc_separator color="turquoise" border_width="3″][vc_single_image image="1935″ img_size="full" alignment="center" onclick="custom_link" link="https://spokanehaven.com/selling/"][/vc_column][/vc_row]