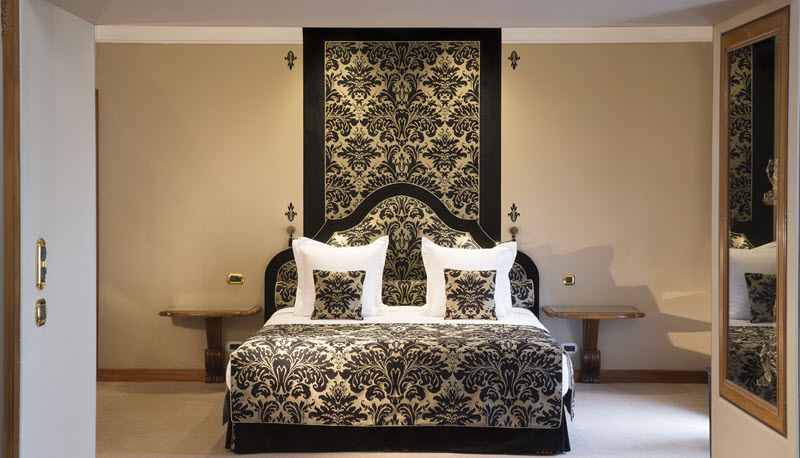 If you're planning to list your home for sale in the near future, you'll want to attempt to look at your décor through fresh eyes. There is a difference between decorating to reflect your own style versus decorating to entice a would-be buyer. If you're planning to live in your home for the foreseeable future, go ahead and paint your bathroom purple or panel the whole place in knotty pine wood. However, if you are aiming to sell and to achieve your asking price, you'll need to keep in mind that the resale value of your eclectic decorating tastes isn't likely to amount to dollar signs and it might actually rate a few open-mouthed stares!
We aren't saying that you have bad taste! Banish the thought! The fact is, of course, that we all have individualized tastes and the more we deviate from the main stream, the more difficult it's going to be for our home to appeal to the most number of potential buyers. So, if you're planning to make a great sale, you'll want to tone down your personal style, focus on neutrals, and avoid some decorating trends that tend to turn off potential home buyers.
Color-Wonderful Isn't Always Wonderful
Too much color or overtly bold colors can overpower the look of your home and even mask positive features of the space. Opting for the latest "color of the year" might be trendy, but it's not trend-right for making a sale if it isn't a neutral hue. When a buyer sees neutral walls, they immediately note that their furnishings will easily pair with the house as it is. If they see your magenta walls and reflect upon their red sofa, they know that they'll have to factor in the expense and inconvenience of painting if they purchase the home. As a seller, you want to convey the notion that your place is move-in ready. Loud colors on the walls scream to buyers: grab your paintbrush!
Brightly hued furnishings are less of a problem because buyers understand that you'll be taking your rust-colored recliner with you, but if your furnishings are old and untidy, you might consider getting some neutral slipcovers for them. If color is a must, remember you can always add a fun pop of color with some eye-catching throw pillows.
Too Much White Feels Cold
Remember that you can also overdue neutrality. Painting every room stark white can leave your home feeling cold and possibly even unwelcoming. Minimalist styles are in vogue these days as are monochromatic color palettes, but be careful with this trend as it can leave your home feeling less than cozy. If you've already painted all the walls white, you can warm up the space by adding some color in the form of draperies, throws, pillows, and accent pieces. Even interesting textures can add visual interest to your living space and help you create an inviting interior.
Wallpaper
Wallpaper is making a comeback—hooray! Just don't let it come back to a home you intend to sell! Wait until you move into your new home to paper your living room, master bath, and kitchen. Some people love wallpaper; some hate it. Just remember that even those who like wallpaper prefer their own style. Wallpaper is difficult to remove and not always easy to keep tidy. You can't go wrong by presenting your potential buyers with a clean, freshly painted blank canvas on which to imagine their own decorative style.
Bold Patterns
From intricate mosaic bathroom tile to your zebra-stripe bedspread, patterns can turn off some potential buyers, especially if they're permanent. You might have chosen an on-trend tile pattern for your foyer floor, but if it's too reflective of a style—like Victorian or Mid-Century, it's likely not going to match the majority of house hunters who walk through your home.
Additionally, keep in mind that your bold and bountiful floral draperies and plaid sofa could be detracting from the online photos of your home. Strong patterns will catch a buyer's eye, but the key is to draw those eyes to selling features like your new windows, recently remodeled kitchen, or period fireplace. When photographing your house, try to keep those bold patterns out of view. During home visits, you might want to swap out your busy patterned textiles with something, well, a bit more boring—but sale enhancing!
Be sure to avoid these decorating trends if at all possible. The more you can present your home as a blank canvas for someone else to decorate, the more you can draw a buyer in and entice them to make an offer.
Work with a Pro to Sell Your Home
Working with a professional real estate agent is the ideal way to sell your home. An agent can help you get the most for your investment. The right agent will help you by providing pertinent information. They can guide you without overwhelming you. The real estate agents at Haven Real Estate Group are experienced, professional, and are ready to help you every step of the way. Call Cambria Henry (Owner and Managing Broker at Haven Real Estate Group) directly at 509-255-3764 to work with a highly skilled agent!