Spokane Realtor, Elizabeth Sorensen, believes that the real estate business should be all about the client's experience, and no one else's. This is her primary motivation for putting her clients first, no matter the circumstances, even when acting in the best interests of her clients isn't the easiest move to make. Elizabeth understands that buying or selling a home can be in among the most stressful times anyone every experiences, so she aims to make it a little easier and a little less stressful as an experienced Spokane Realtor.
According to Elizabeth, "The litmus test for every decision I make in business is simple: what is the absolute best for my client? My clients' needs always come first." She has built her busi-ness and her reputation for integrity as a Spokane Realtor by putting her relationships with clients first instead of prioritizing the economics of the business. Elizabeth knows that when her clients are satisfied, the rest will follow.
Elizabeth's reputation is built on 20 years of experience in property management, land development and real estate investing, which have given her the tools and ex-pertise needed to handle even the toughest challenges in the business. Elizabeth is a confident, knowledgeable Spokane Realtor, and her clients are comforted by working with such an experienced professional. She skillfully guides buyers and sellers through every step of the process and handles obstacles with ease because there's nothing in the real estate business she hasn't handled in the past.
After being trained as a dental hygienist, Elizabeth joined the team at Haven because she was attracted to its supportive, successful environment where she could be challenged every day while making a difference in the quality of her clients' lives.
When Elizabeth isn't consumed with the needs of her loyal clients, she can be found spending time on her small family farm or outdoors with her family.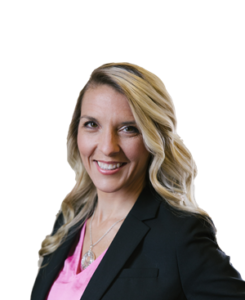 Elizabeth Sorensen
(509) 844-6539 Direct
(509) 210-5698 Fax
Elizabeth@SpokaneHaven.com