Spokane Realtor, Heather Schelling, brings 25 years of customer service experience to Haven Real Estate Group. As a Spokane native, Heather has deep roots in our community and she loves sharing her intimate knowledge of the region with her clients and colleagues.
Heather fine-tuned her work ethic at a young age. She began her career as a teenager working in a family-owned picture framing and art gallery business, where she honed her keen eye for detail and aesthetics. Heather moved on to spend close to a decade working in the direct mail and ad industry, where she worked to help businesses grow through advertising. During this time, Heather worked tirelessly to negotiate on behalf of her clients – a skill that she brings with her to her new role with Haven Real Estate Group.
As the proud mom of two children, Heather loves coaching the school Cross-County club every fall and volunteering for multiple school projects throughout the year. Heather also enjoys spending as much time as she can indulging in the natural beauty of our region. You'll often find her going for a stroll in the park, taking a run through the river trails, snowboarding in the mountains, or backpacking in our glorious wilderness areas.
Heather is passionate about giving back to her community, and that's why she has served as a Rotarian for the last 15+ years. Rotary's motto of "Service Above Self" is the perfect fit for Heather, who has been actively involved in various projects that assists local special needs children and provide financial assistance for our seniors. Heather currently serves as the President of the Greater Spokane Valley Rotary Club.
When she's not helping clients, spending time with her kids, or working to make her community a better place, you'll find Heather studying Jeet Kune Do – a martial art that applies the idea of absorbing what's useful and setting aside what is not. Heather has been training with Northwest Jeet Kune Do for over 5 years, and she is a dedicated student who appreciates the balance of mind, body, and spirit the practice promotes.
Whether you're looking for your first home, your dream home, land, or investment property, Heather Schelling will work tirelessly to find the right match for you. Heather sets the standard for professional communication, respect, and dedication to meeting the needs of every one of her valued clients.
For all of your real estate needs in Spokane, give Heather Schelling a call.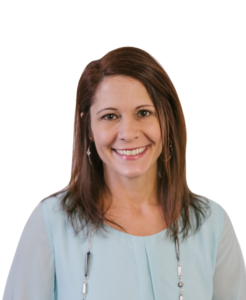 Heather Schelling
(509) 939-3095 Direct
(509) 210-5698 Fax
Heather@Havenrealestategroup.com