Spokane Realtor, Jeremy Strand, considers himself fortunate enough to grow up in Couer d'Alene because it allowed him to really appreciate the beauty of being outdoors. He spent his summers in the lake, and the winter skiing down the slopes. He can see the same beauty in Spokane, which is one reason that he has chosen to live in the area and help others who are attracted to the natural beauty of the area find their dream homes.
During his childhood he played club soccer with CDA sting which gave him lifelong friends and taught him that anything can be accomplished with the right team. He sees the same great potential in the team at Haven Real Estate Group and that is why he knew they were the right fit for his next step in life.
Following his soccer club years, he attended school at a North Idaho college on a track scholarship and then moved on to Boise, Idaho. He bought his first home when he was only 22, and that taught him what it really means to be a homeowner. He learned even more about the value of homes when he worked for five years as a framer building custom homes.
Jeremy then dipped his toe into many different fields including two years working for a pole building company and another two years in wine sales and distribution. He even went on to receive a level 1 Sommelier certification.
However, he still hadn't settled into the career that felt right to him. After spending years out of the Spokane area, something brought Jeremy back to the area and he started working in boat sales at Trudeau's Marina. His position taught him the true value of making a sale and the satisfaction that came from helping people find the perfect boat for their needs.
While helping Haven Real Estate founders, Robert and Cambria Henry, to find the right boat he realized that he could sharpen his sales skills and use them elsewhere. Jeremy knew that he wanted to help people find the house that would complete their family, and felt like it was a job that he would both excel at and find fulfillment at.
Haven Real Estate is a family orientated real estate agency, and Jeremy immediately felt at home there since his job allows him to also focus on his kids during his downtime. Jeremy is ready and waiting to help you find a home in the picturesque Spokane area. He has explored the area and knows where the best pockets of real estate are located, so give him a call and get one step closer to finding your dream home in Spokane.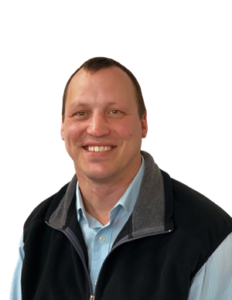 Jeremy Strand
(208) 841-5901 Direct
(509) 210-5698 Fax
jeremy@havenrealestategroup.com