Spokane Realtor Jessica Cargile provides comprehensive service to buyers and sellers. Though she grew up in the outskirts of Los Angeles, she remembers even as a young child desiring to move to Washington state. The culture, the climate, and the people of the Northwest have always attracted her. About 10 years ago, she leapt on the opportunity to move to the area, and now she plans to never leave. She is currently raising her children in the Inland Northwest and sees the region as something to be grateful for.
Ms. Cargile's background and professional experiences are quite diverse, including numerous management roles. Her ability to thrive in challenging environments has resulted in many job offers. She is sought after for her love of people, her curiosity, and her drive. She's committed to providing quality service and detail-oriented attention to every client. Of this, she says, "These are the traits I bring with me every day to serve my clients because I have a personal relationship to the impact that real estate can have on a person's life."
Jessica was 11 when she watched her mother achieve her dream of buying her first home as a single woman with two children. She shared that dream with her children and demonstrated how to work hard to achieve it. Jessica remembers the name of the Realtor who helped make that dream possible for her family so many years ago. She also remembers stepping into her home and knowing it was theirs. She says, " That is the kind of impact I want to have on the clients I serve – an access to dreams for family and home, that can be made possible. I also want to show my own children today what my mother showed me: that all is possible when you dream it and work hard for it."
Ms. Cargile is dedicated to her clients and provides exceptional service and attention to their needs. She's empowered by her career.
She says, "Over the years, I've been gifted with great mentors that have provided me opportunities for growth beyond what I could see in myself. I've always valued personal development as a top priority, and enjoyed pushing myself to new frontiers. This is precisely why Haven is the place for me. The passion with which Rob and Cambria guide their agents and pour their hearts into every bit of the work they do is inspiring and contagious. I am so excited to be a part of the Haven team, where the ability to interact and impact people's lives, while enriching the life of my own family, is limitless."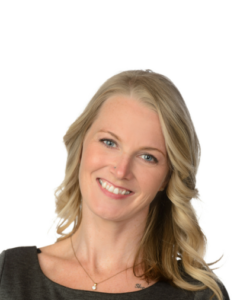 Jessica Cargile
(509) 362-7222 Direct
(509) 210-5698 Fax
JCargile@SpokaneHaven.com