Spokane Realtor, Katrina Jo Miller, always knew from a young age that she one day would be involved in the world of real estate. She can trace her enthusiasm back to her teens when her family would drive around and look at the unique architecture of homes in the Spokane area on the weekends. This help developed her keen sense for real estate, and now she can't drive through a community without noticing unique homes and neighborhoods. This sharp eye for one of a kind homes is what enables her to help home buyers find the home of their dreams.
During her college years, Katrina attended SFCC and played softball while studying graphic design. She was able to work with Greystar and stepped her first toe into the world of real estate when she started managing and leasing out rental properties. This helped her start to understand people's needs and how to best meet them as their representative preparing her to work with real estate clients in the future. The WMFHA nominated her as Assistant Manager of the year and she excelled at helping people find their homes even if it was only on a temporary basis.
Haven Real Estate Group was a natural fit for her given the work culture was so down to earth and training was offered. As a Spokane real estate agent, Katrina is able to help clients buy or sell homes because of her amazing knowledge of the Spokane market. She is very organized and determined, so once she is on your side she won't quit until you have the exact home you want.
Work/life balance is very important to Katrina, and in her free time you are likely to find her out exploring the Pacific Northwest. During the summer months she loves to ski and camp. The lakes make her feel at home, and she often jokingly refers to the outdoors as her natural habitat.
Don't let her love for the outdoors confuse you though, because Katrina also loves the sanctuary of a beautiful home and she knows just how to find or sell one. Her website offers access to the most current real estate data, and when you are ready to jump into the home buying or selling market, she is ready to help make your dreams come true.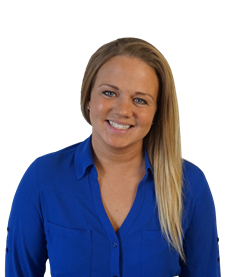 Katrina Jo Miller
(509) 486-2288 Direct
(509) 210-5698 Fax
katrina@havenrealestategroup.com