A career in real estate can be a challenge, but with a mentor like Robert Henry, it's possible to find the focus, drive, and passion you need to succeed.Real estate is a client-centered career path, and many Realtors do what they do out of a strong desire to help people realize the American Dream. However, matching clients with properties is a small part of the process; managing negotiations, handling stressful situations, and keeping emotions in check can take a toll on even the most seasoned professionals. When paired with the seasonal variability and uncontrollable market conditions, it's easy to understand why roughly 60% of new agents fail within a year and 80% fail within five.
Rather than allowing new agents to chart unfamiliar territory alone, Robert realized there had to be a better way to help passionate Realtors succeed. Offering support, guidance, and a compassionate approach, it's his mission to help agents explore life changing opportunities while becoming the best they can be – for themselves, their clients, and their loved ones.
Bringing Value to the Real Estate Experience
Since 2009, Robert has been forging his way in the real estate world, choosing to begin his career as a Realtor after numerous disappointing interactions with Real Estate agents as a Builder and General Contractor. After completing his education, however, Robert quickly discovered that there was a lack of proven training and mentoring available. Too many new agents were relying on classroom learning rather than hands-on guidance, struggling through early transactions without the proper assistance.
In order to set himself apart from the rest, Robert sought out top performing real estate agents throughout the country to discover what techniques and skills they employed to succeed, even in market downturns. Throughout his study, he quickly realized that while knowing the effective methods of top agents is useful, a key element to success requires a mastery of effective communication.
Two key phrases left an indelible impression with Robert: "Your business will grow exponentially at the rate you work on your own personal development and leadership," and, "your earnings will reflect the value you bring to others."
The Start of a Powerful Duo
Robert's road to succeed in real estate wasn't conventional, leading him to seek more formal training. In order to achieve his goals, Robert took part in the personal development and leadership training organizations with industry leader Landmark Education, eventually becoming a leadership coach in one of their most rigorous training programs. It was here that he met Cambria – now his wife and business partner.
Together, Robert and Cambria decided to apply their training and leadership skills to the real estate industry, taking on promising young agents in order to foster industry growth and development. And it worked – agents who participated in the training provided by Robert and Cambria outperformed the average new agent by over 400%.
After seeing their success in action, it was time for the next step. In 2015, Robert and Cambria launched their own brokerage, Haven Real Estate Group, in the historic Washington Cracker building in downtown Spokane. Within a year, they grew their practice to be one of the top twenty real estate brokerages in Spokane, meeting client demands while motivating new agents to become all they can be.
Training to Succeed
Today, Cambria works directly with Haven's new agent training program. Through her work with new agents, she provides daily training and coaching in addition to providing new marketing and leads designed to promote financial success. By teaching her trainees how to truly engage with clients, she is able to bring an extraordinary level of value, skill and communication to agents' real estate transactions
Robert spends his time working with more experienced agents, helping them to grow their business and develop leadership skills while still maintaining a work-life balance. He is passionate about working with others to accomplish more while also creating more meaningful time in their lives with their loved ones.
Robert is a national public speaker on topics ranging from personal development to real estate training. He is also a certified real estate clock hour course instructor for the State of Washington.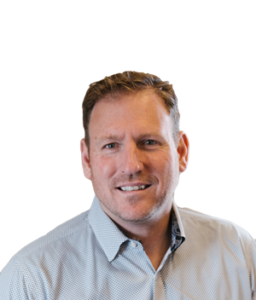 Robert Henry 
Owner / Designated Firm Broker