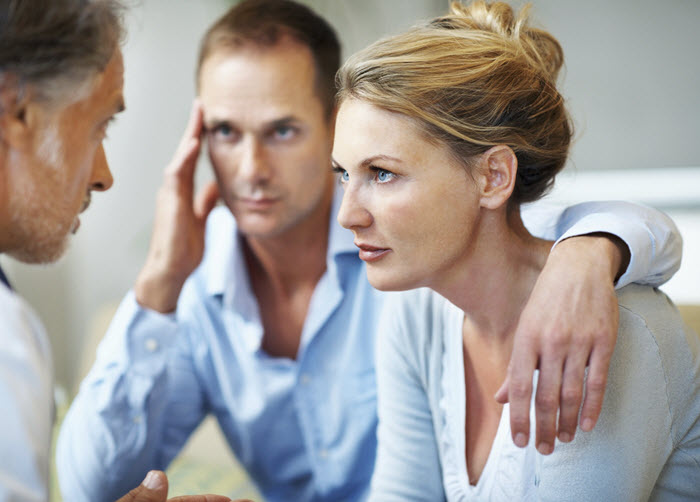 You've taken the step to list your home for sale. And, then you wait. Why isn't anyone interested in what you've worked so hard to create? There are many reasons your home may not instantly attract a wide variety of buyers. Sometimes, there's little you can do, such as if you are in a sluggish market or the location of your home positions it in a tight spot, such as on the corner of a busy street. While this could happen, it's likely that there are other steps you can take to ensure your home gets the attention to deserves.
Most often, the "problems" or mistakes that sellers make are easy to correct. And, once you do, you can overcome them and get your home in front of more interested buyers. What do real estate agents say are the most common mistakes sellers make?
Price the Home Strategically
No seller wants to hear that the home is priced too high. Sometimes, that's not the case. It may be priced to low for some buyers, in fact. However, it is common for most owners to believe their home is worth more than it is. For example, if your neighbor sells a home for $300,000, you may think that your home, which is somewhat similar, should sell for the same value. That's not always the case, though. If the home is listed at a value higher than the market will pay, you are simply wasting your time.
In nearly all cases, the price is the reason a home will not sell. The goal is never to list the home too high at the start. That prices potential would-be buyers out of the look. On the other hand, pricing it too low may lead you to lose some money in the transaction, and it may not provide home buyers with a clear indication of the home's value.
So, what do you do? Price your home at fair market value. To know what this is, work with your real estate agent. He or she has the tools necessary to help in this area.
Make Your Home Sparkle
Sure, your home seems to be clean. But, is it hotel-level clean? In other words, your home needs to be spotless. This is its time to shine and that means your home needs to be detailed. It can help to hire a professional to do this type of work for you. That way, you can get a fresh look at your home from a new perspective.
Some home sellers find great success by renting a storage unit (they are moving anyway) and packing up as much of the furniture and furnishings as they can there. This way, things like closets are empty, and home buyers can get a clear picture of all that extra space in the home. You don't want anything to distract your buyer.
Exceptional Photographs Are Necessary
Today's home buyer expects that your home will jump right out of their search and impress them. To do that, you need to use a professional for photos for the property. Generally, a photographer will cost under $400, making it well worth the investment. The right photos, along with a stunning description will help sell your home.
Neutralize the Home
Along with decluttering and removing any home photos, be sure to also remove any type of statement pieces. This includes religious items or political statement items. You do not want the person who steps in your home to develop any type of expectation for that space. You do not want to distract them from what they are there to do – buy. Removing any type of personal belongings from the home also allows the would-be buyer to step into the space on their own, imagining how they will live there.
Easy, Readily Available Access
Whenever possible, be sure your home is ready and available for a showing. Many times, home buyers will find a home they like online, call their agent, and want to see it soon. You don't have much time to be ready to go. But, if you can meet their short notice demands, chances are good they'll take a closer look. This also means removing pets from the space – again, you'll want to make sure you clean up after them as well.
Be Sure to Leave Your Home During Showings
Anytime a buyer will be at the home, you should not be there. You want the buyer to feel comfortable and able to walk around, ask questions, and navigate the location. When they feel comfortable like this, they are more likely to stick around. No one wants to open a closet door to see the size when the homeowner is standing there.
At the end of the day, you want your visitor to love the home and want to stay there. When you avoid these mistakes, you position the home ready to sell.
Work with a Pro to Sell Your Home
Working with a professional real estate agent is the ideal way to sell your home. An agent can help you get the most for your investment. The right agent will help you by providing pertinent information. They can guide you without overwhelming you. The real estate agents at Haven Real Estate Group are experienced, professional, and are ready to help you every step of the way. Call Cambria Henry (Owner and Managing Broker at Haven Real Estate Group) directly at 509-255-3764 to work with a highly skilled agent!