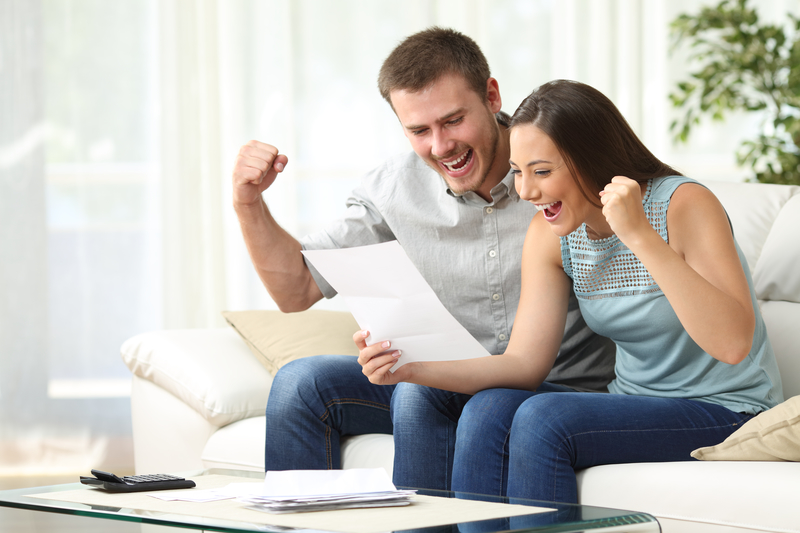 There are multiple reasons why you may want to sell your home now. Maybe you want to downsize. Maybe you have a job offer that requires you to move without much notice. Maybe you are drowning in your mortgage payments, or maybe you have another property you want to purchase contingent on selling your home. Maybe you don't have a time line but want a real estate transaction that is not going to eat up all your time. Regardless of your reasons, there are ways to sell your home without the hassle and time that is involved in some real estate transactions.
Make the Price Attractive
If you want to sell your home easily, you may want to think about pricing your home just a bit below its market value. Dropping the price dramatically will make people wonder what you are hiding but dropping just a thousand or two can be enough to draw more people.
Most people are buying a new home on a loan, especially if your home is a good opportunity for first time home buyers. Their loan depends on their bank approving the value of your home. Dropping your asking price one or two thousand provides the safety net required to make sure that their bank will approve. This reduces the chance that your sale will fall through and ensures you can move your property without the hassle of renegotiations.
Let Your Real Estate Agent Handle Showings
It can be tempting to sell your own home, that way all of the proceeds go right into your pocket. In reality, a real estate agent only takes a small portion of the sale however, and they can help make the transfer as seamless as possible.
For instance, on average a home will need to be shown at least five to ten times before an offer is made on it. Of course, in high demand markets this figure can be lower, but most people will need to show their homes multiple times. Attempting to schedule times to be home to show a home can be irritating and tough if you live a busy life. Allowing a real estate agent to handle it takes the stress out of the process so you can sit back and relax until the offer comes in.
Talk to Your Neighbors Before Listing
Believe it or not, you may know your buyer already, but you have to do a little recon work to find out. A lot of families dreaming of living near each other, so if a home opens on the market near family they will immediately bite. Ask your neighbors if they know anyone looking for a home. You may be surprised by the results. Oftentimes you can find a buyer via your neighbors and then just hire a real estate agent to broker the deal and the details. They take a very small percentage since the buyer and seller is brought to them, and you can rest assured you have a buyer that is motivated to complete the sale.
Spruce Up Your Home's Curb Appeal
Thanks to the internet, prospective home buyers do not always get a real estate agent before they start looking at homes. It is easy to type in search qualifications on a number of real estate websites and quickly get a list of prospective homes for sale. What this means for you as a buyer, is that potential home buyers are probably driving by your home the moment you list it.
Before contacting a real estate agent and asking to see a home, most interested home buyers are going to drive by and at least scope out the potential home. If they don't like what they see, their interest will wane and you will never hear from them. Even if your home interior is excellent, you lose potential buyers when your outside is less than optimal.
You can easily cater to the new internet savvy buyer by sprucing up the curb appeal of your home before listing it. Simple fixes can instantly make your home look more attractive to those driving past. Consider updating your mailbox, adding some grass seed to make your yard look better, painting your front door to brighten your porch, or adding some flowers to your landscaping. You can complete all of these tasks in one afternoon and instantly snag more of your 'drive by buyers.'
It's a Seller's Market
Right now it is a seller's market, which means this is the perfect time to sell. This is even more true if you want a hassle-free transaction when selling your home, because motivated buyers mean an easier sale. The real estate market has confidently recovered and local markets are booming. In Sandpoint, Spokane, Colbert, Liberty Lake, and plenty more additional markets homes are flying off the market at record prices. Buyers are competing against each other for homes instead of negotiating with sellers, and that only means good things for you.
Rates Are Low, Buyers are Paying Attention
By historical standards, a 5% 30-year mortgage rate is still low, and mortgage credit is expected to stay reasonably cheap throughout the rest of 2018. That means that smart buyers are going to jump on available homes now while they can get locked into a long-term mortgage at a great rate.
It is predicted that rates are going to slowly keep edging up towards 6%, so savvy buyers will act quickly if you give them a property that is priced to sell. Buyers know that its wiser to spend a bit more now than spend a lot more in interest later. List your home now, and you will capture the market of buyers that are hurrying to close their deal before this happens.
Snag a Pro for a Hassle-Free Experience Selling Your Home
If you really want a hassle-free experience selling your home, then consider partnering with a professional agent. The right agent can guide you every step of the way and help you sell your home with ease. Their goal will be to work with you to make selling your home painless, and will work hard to inform you of the process without overwhelming you.
Work with a Pro to Sell Your Home
Working with a professional real estate agent is the ideal way to sell your home. An agent can help you get the most for your investment. The right agent will help you by providing pertinent information. They can guide you without overwhelming you. The real estate agents at Haven Real Estate Group are experienced, professional, and are ready to help you every step of the way. Call Cambria Henry (Owner and Managing Broker at Haven Real Estate Group) directly at 509-255-3764 to work with a highly skilled agent!