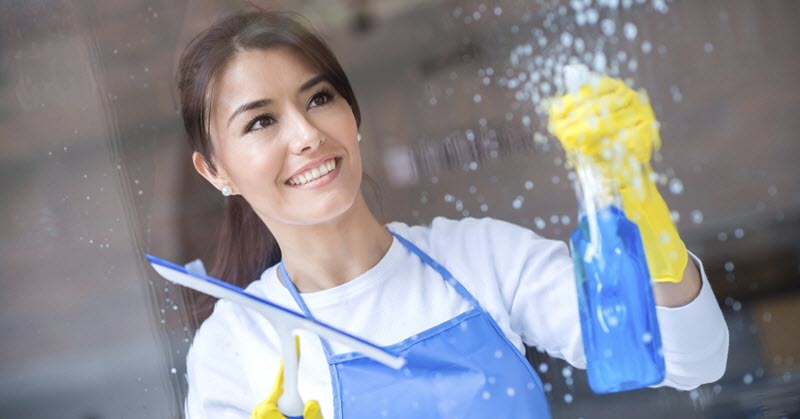 Are you getting ready to sell your house? Before you list your property on the market, you should get ready to roll up your sleeves and get to work. Selling a home typically requires more work than planting a "For Sale" sign in the yard. If you're hoping to get the best return for your property investment, it makes fiscal sense to put your home's best face forward. Even though you may not want to invest more cash into your house, a few essential purchases and a whole lot of elbow grease can positively impact your home sale. As you make a plan to ready your home for the real estate market, take time to peruse this checklist and make your own plan to get your house ready to sell.
Find a Great Real Estate Agent
Working with an experienced real estate agent is a great way to get top dollar for your home. Some sellers have been tempted to go it alone when it comes to the sale of their house, but experts suggest that property owners would do better to bring on the professional. In many, many cases, the property seller will recoup the cost of the real estate agent's commission in their asking price and in the immense expertise that the agent brings to the sale. Just consider this: the latest National Association of Realtors data reports that the average home sold by an agent in the past year fetched $235,000. In marked contrast, the average for-sale-by-owner home sale went for $185,000. That's a whopping $50,000 difference! The key is to work with an experienced agent who has demonstrated expertise in your specific market. Be sure to interview and obtain references before contracting with a real estate agent.
Curb Appeal
The front exterior of your home is the first thing that a buyer will see when they visit your property. You only get one chance to make a first impression, so be sure that you're making a good one! If you have some funds to invest in your curb appeal, some major enhancements could include trimming trees so they don't block the view of your home, resurfacing your driveway, and repairing your front walk. On the other hand, there are some cheap and easy curb appeal enhancements you can make like repainting shutters and window boxes, weeding the flower beds, laying down fresh mulch, and hanging some fresh flower baskets.
Declutter Your Living Space
Home selling experts will tell you that less is more when it comes to selling a house. The less clutter you have inside your house the better. If your house is overflowing with stuff, you might want invest in a small storage space for these items until you can move them into your new home. Remove all non-essential items so that potential buyers can easily move through the space to see the home's best features. Since much of this work will need to be completed before you move out anyway, it makes sense to pack up these items just before listing your house.
Depersonalize Your Space
As you pack up the clutter, take time to depersonalize your space. Experts recommend doing this because it allows potential buyers to more easily imagine themselves inside the home. Some items you should pack up include family photos, but bold artwork, books, and hobby-related items should also be removed so that they don't detract from the essential views of the house. Your goal should be to transform your living space into a relatively blank canvas on which a potential buyer can project their own visions of life in your space. This is also a good time to hide your valuables.
Repaint Walls Neutral Tones
A plum-colored home office or pumpkin-hued kitchen might be your style, but it's not everyone's. A bold color scheme can be a decorative turn-off to buyers. Painting your walls neutral colors enables buyers to more easily envision their own items in the home. When a buyer sees neutral walls, they also know that they don't have to make repainting priority one when they move in.
Little Things Matter
Before listing your house for sale, make a list of all the little things that need addressing. These little things mean a lot more to buyers than you might think. Touch up scuff marks on walls, doors, and baseboards. Tighten the front railings to ensure they're firmly in place. Fix loose handles on doors and cabinets. Replace light bulbs that need lighting, repair broken screens, and do a thorough cleaning to make sure everything is as it ought to be. As an extra bonus, add a few healthy house plants to your living spaces to enliven the space.
Conduct a Smell Test
A foul odor, even one that's slight, can be a deal breaker for potential buyers. Lingering cooking odors, pet odors, and musty smells can turn buyers off. In fact, the presence of a musty odor can indicate a serious moisture problem. Deep cleaning can address many odor problems. If you're concerned about the way your home smells, ask a trusted friend or family member to walk into your home and give an honest opinion about what they smell.
Keep these tips in mind as you ready your house for sale. The more you can do to put your home's best face forward, the more likely you are to make a quick sale and get your asking price.
Work with a Pro to Sell Your Home
Working with a professional real estate agent is the ideal way to sell your home. An agent can help you get the most for your investment. The right agent will help you by providing pertinent information. They can guide you without overwhelming you. The real estate agents at Haven Real Estate Group are experienced, professional, and are ready to help you every step of the way. Call Cambria Henry (Owner and Managing Broker at Haven Real Estate Group) directly at 509-255-3764 to work with a highly skilled agent!